"The Roast-Den produce award winning Hand Roasted Specialty Grade Coffee. Our coffees are exclusively selected from the highest quality coffee growers, working in a fair, ethical and sustainable manner. Voted Best Specialty Coffe Roasters in the UK by LuxLife Magazine, our commitment to excellence allows us to produce some of the worlds finest coffees in small unique batches. We are a very small producer, limited by quality, to savour a Roast-Den Coffee is both a unique, and exclusive, experience."

SCROLL DOWN FOR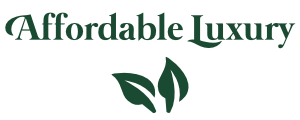 Our Hand Roasted, Speciality Grade, Coffee
Only Available Online...
Click an Image below for more details.



Caffe Milano
"Classic Deluxe Italian Espresso"

El Diablo
"Bring out the Devil in you!"

Caffe Europa
"Sophisticated Vienna Styled Coffee"

Brazil - Puerto Santos
the 'classic' smooth coffee

Colombia - Huila Timana
"crazy good Colombian offering"
*

Honduras - Santa Elena
"best Honduran coffee I ever tasted"

Jamaica - Amber Estate Farms
the gold standard of coffee, expensive but worth it

Tanzania - Ndugu Hills
"insane quality African speciality"

Java - Bayukidul Estate
bold and beautiful cup of Java

Sumatra - Aceh Mandheling
exceptional coffee, a joy
Winner of LuxLife Hospitality Awards
Roast-Den®
have been judged
"Best Specialty Coffee Roasters - UK"
in 2020 and
"Best Value Specialty Grade Coffee Roasters"
in 2021 by the prestigious LuxLife Magazine. LuxLife is a publication for people who recognise quality and luxury. After nomination, and assessment by a panel of judges, Roast-Den® were selected as winners in the Specialty Coffee Roasters class.
"We are proud to receive these awards and would like to thank those who nominated us. To be recognised as the best, by a panel of experts, in Specialty Coffee is humbling. These awards are testimony to our commitment to excellence."
Read the article about us in LuxLife Magazine
HERE
COVID-19 UPDATE
"Due to the COVID-19 Pandemic, we are still not travelling to check production qualities and search out new growers. We remain focused on known Farmers and Fincas who send us samples of their crop. Our farmers consistently produce rare and exciting coffees and we really appreciate all their efforts. We maintain a good global selection to meet most tastes."